Hydrocarbon refined concentrates
Made with the finest cannabis flower Michigan has to offer.
We believe in the power of the plant, therefore we choose not to color remediate our
concentrates or any of its naturally occurring molecules #saynotocrc.
Find our products at all of these locations: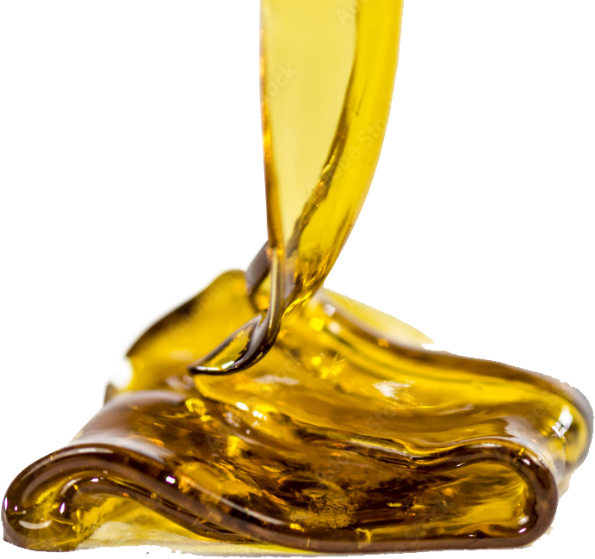 About Gold Crown
Gold Crown Extracts was founded in 2019 in the city of Warren, Michigan. We prefer to keep things natural, just like the plant! We admire and love the cannabis plant and all of the naturally occurring terpenes and cannabinoids it creates! This is why Gold Crown doesn't use any filter media's when creating it's concentrates. With over 25 years of combined extraction experience, our goal is to provide a natural, flavorful, hydrocarbon concentrate to all dab lovers!
Our Products
Gold Crown is a Full Spectrum brand, avoiding all use of CRC filtration (Color Remediation Column). We do not alter or remediate any of the naturally occurring cannabinoids or terpenes from our extractions. All of our products undergo third party testing to ensure safety and compliance.
Live Resin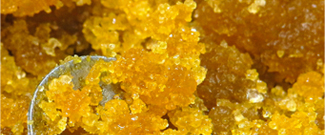 All of our live resins are created using fresh cannabis plants! This provides the consumer with a more robust and diverse terpene profile! We provide a variety of consistencies of live resin.
Crumble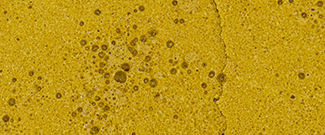 Our Crumble is made using dried and cured cannabis in which the extract undergoes an agitation process that thoroughly blends together the terpenes and cannabinoids into one homogenous mixture.
Shatter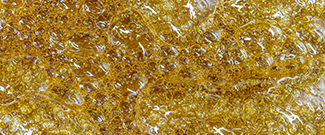 Also made using dried and cured cannabis in which the extract is poured into thin layers and left untouched resulting in a glassy texture.
Sugar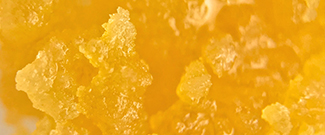 Currently the most popular of concentrates, sugar is made by pouring extract in a dish and allowing the THC-A to "crash" or crystalize over a short period of time. The terpene fraction will generally separate from the THC-A giving it a wet sugar appearance.
Budder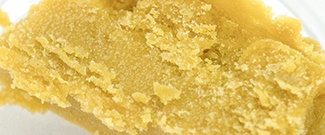 Budder is a hybrid blend of sugar and crumble utilizing the agitation process to perfectly blend together our cannabinoids and terpenes.
Edibles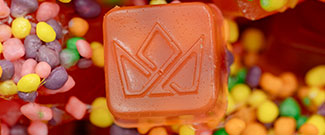 We have high quality edible gummies for you to try. We have many flavors to choose from!
Pre-Roll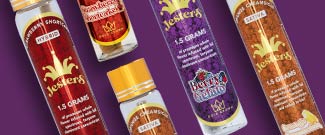 Have a little fun with some Jesters! 1.5 grams of infused excellence.
Our Services
The Gold Crown extraction facility provides a variety of services to the cannabis market including:

Toll Processing
Gold Crown Extracts teams with cultivators to turn their bio-mass into extracts

White Labeling
Gold Crown Extracts can brand and package our award winning concentrates into your brand!

Co-Packing
Gold Crown Extracts can provide a variety of packaging services including: Filling of Vape Carts, and packing and weighing of concentrates and flower
Customer Testimonials
Concentrate consumers love Gold Crown's approach to its concentrates.
"I can truly say Gold Crown has the CROWN! After seeing their facilities and being a user of their product over the past few years, I've been incredibly impressed at the quality that they are producing for user consumption!"
@gasstation.official
-Isaac Cooper
"I got to try Gold Crown for the first time a few years back after getting some on a little trip up north. Since then when I am looking for a good smoke, I having been buying their products! As a producer and DJ, I use wax on the daily. The beautiful people at Gold Crown invited me to tour their facility, and it was amazing to meet the crew and see how the stuff that helps fuel my creativity is made! Thank you so much to Gold Crown and the whole team behind it!"
@slightlyshroomy
-Peter Beals
"I've been smoking Gold Crown products for almost 7 years now. Their products are always on point and taste like they should!"
@anynomous
-Gold Crown Customer